Outdoor furniture for a minimalist backyard – the best buys for a pared-back, clutter-free space
Create a minimalist feel in your backyard this summer by adding these outdoor pieces to your wish lists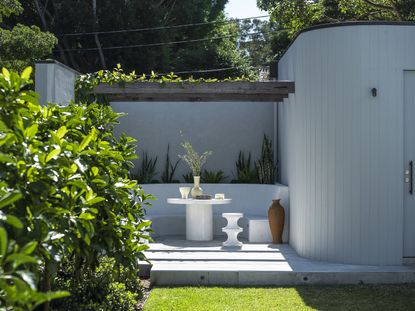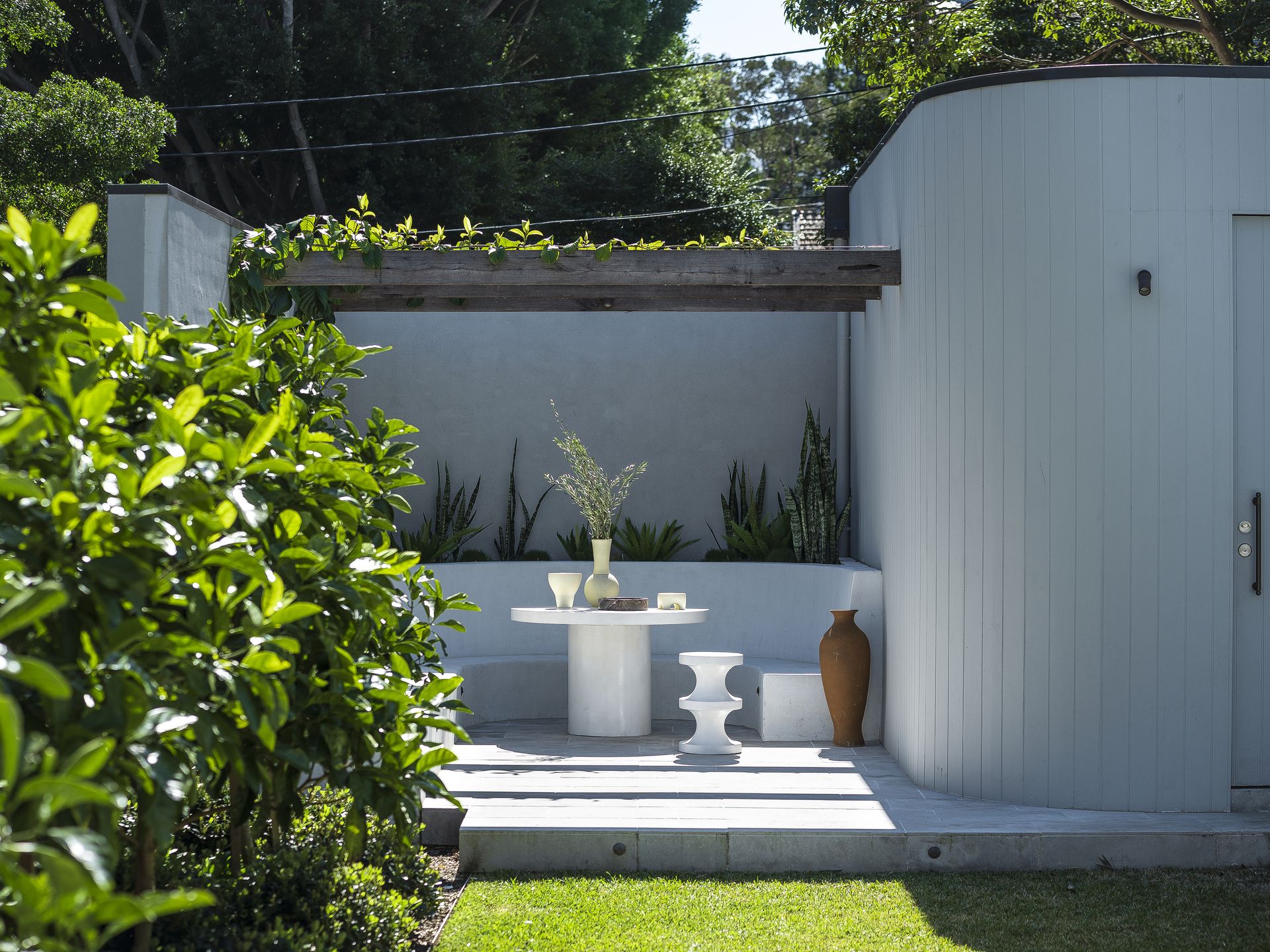 (Image credit: Photo credit Tom Ferguson Photography. Studio credit Carla Middleton Architecture)
Quick Menu
Minimalism is an design style that is often reserved for your interiors. Simple, calming and pared back, it's associated with a stripped back color palette, refined and curated choice in decor, if any decor at all, and takes its cues from nature, with organic shapes, materials and textures.
You might have created a beautiful minimalist feel indoors, but there is no reason why you can't stretch the look to your backyard space too, introducing modern outdoor furniture that brings that tranquil look and feel you want from your backyard space.
'When designing a minimalist backyard, I tend to incorporate a simple material palette,' says Kate Anne, founder of Kate Anne Designs. 'This is often your best approach to achieve a minimalist look.'
I've scoured the internet to select my favorite minimalist pieces from the best outdoor furniture stores that will bring that laid-back look to your backyard.
Minimalist backyard chairs
$149
(opens in new tab)
1. Caya Mondo dining chair
The Caya chair is a minimalist design built from steel and powder-coated, meaning it can withstand the weather and outdoor conditions all year round. The frame is delicate and elegant and clean lines will bring a minimalist feel to your space.
$1,799
(opens in new tab)
Bring a relaxing feel with this rattan-inspired, woven panels that call to nature. Made from FSC-certified teak - a very on trend material for the upcoming summer season - the cushioning is UV-resistant and water-repellant, the perfect minimalist addition.
$845.75
3. Palissade chaise longe
As part of the Palissade outdoor collection from HAY, this durable chaise longe has an elegant form to it, which encourages you to get outside and relax in your backyard with a good book. Made from durable powder-coated steel, it's available in a multitude of calming colors.
Minimalist backyard coffee tables
$549
(opens in new tab)
1. Kera beige coffee table
Covered entirely in ceramic tiles, the Kera is durable and totally splash-resistant. Its simple yet sculptural structure will make this coffee table a minimalist focus in your backyard.
$798
(opens in new tab)
2. Live-edge concrete table
Concrete is a great minimalist structure, and this from Anthropologie has a unique design, cast from a naturally found tree stump, exhibiting custom-look of wood grain.
$429
(opens in new tab)
3. Lubek grey coffee table
A simple, pallet-style table made from solid acacia, the Lubek Coffee Table manages to have a heavy silhouette without imposing on your space. Pair it with the Lubek Sectional, or contrast it with other shapes and colors.
Minimalist backyard dining tables
$633.25
I love this dining table's rounded holes that add personality and a bit of interest to this rectangular dining table. It's made from powder-coated steel, the ultimate in outdoor durable materials, and is available in a variety of colors. I like forest green.
$1,610
(opens in new tab)
2. Palissade dining table
Another from the Palissade collection, this from Design Within Reach is a simple design but has serious strength so it can remain outdoors throughout the year. It also comes in different configurations, so you can choose the best for your space.
$2,299
(opens in new tab)
For something a bit different, go for a round outdoor dining table with this monolithic table in white concrete, featuring raw edging, but with a clean surface. Just make sure to bring it indoors when not in use as it won't mix well with the elements.
Minimalist outdoor rugs
$102.49
(opens in new tab)
With a subtle stripe and border, this simple rectangular rug brings a slight pattern to your outdoor dining area. It's also an absolute steal.
$237
(opens in new tab)
2. Nourison Essentials rug
Nourison Essentials area rugs bring solid, simple color with low pile and serged edge. I like the round version that brings a soft curve to your outdoor area, perfect under a coffee table.
$319
(opens in new tab)
3. Flatwoven sand jute rug
Jute rugs are a great minimalist furniture addition. They are unfussy and effortlessly cool while calling to nature. The best outdoor rugs are machine-washable, like this piece, and it works both indoors and outdoors.
What are the pillars of minimalism in the backyard?
We are all well aware of what minimalism in interior design looks like. Refined, minimal decor, simple and muted colors, and the use of natural materials are the key pillars associated with the interior design style. But minimalism is also a way of life. 'Minimalism is about finding the core,' says Jonas Bjerre-Poulsen, founder of Copenhagen's Norm Architects (opens in new tab), 'It is about a search for essence. By eliminating the superfluous, you emphasize core qualities of life, spaces, people.'
This can be applied to our backyards just as we apply it ot our interiors. Limiting ornamentation, keeping design simple and sleek, opting for clean-lined furniture and keeping spaces well-manicured are ways we can bring minimalism to the outdoors.
If minimalism at its core respects and reflects nature, our outdoor spaces are surely great places to start. Embrace trees, use wood cladding and natural materials like bamboo to build fences and structures, and bring water to the space with water features - buys that will turn your backyard into a relaxing haven.
The result means minimal upkeep for you, and a tranquil oasis you can escape to all year round.
Oonagh is an experienced content editor, which basically means she's a professional window shopper with overflowing virtual baskets. For this story, she's scoured the web to find the best outdoor furniture with a minimalist design aesthetic.
Livingetc content editor and design expert
Oonagh is a content editor at Livingetc.com. Previously, she worked on a London property title, producing long-read interiors features, style pages and conducting interviews with a range of famous faces from the UK interiors scene, from Kit Kemp to Robert Kime. In doing so, she has developed a keen interest in London's historical architecture and the city's distinct tastemakers paving the way in the world of interiors.