'It's the most flattering way to light a dining table' – why interior designers love the 'billiard lighting' trend
This dynamic lighting trend doesn't just look good, it sets the perfect ambiance for entertaining in a dining room, too. Here are 12 of the best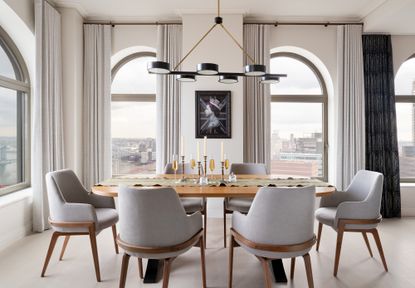 (Image credit: DB)
As design lovers, we're no stranger to a statement light, but in many modern schemes a certain type of pendant is taking center stage. To give these designs a name, it's 'billiard lighting' – and for good reason. With a central pendant branching out into linear lighting, it's the ideal shape to perfectly illuminate a pool table – a quality that lends itself to your next dinner party, too.
'Billiard lighting offers a soft and flattering way to evenly light your dining area, table setting, and your guests,' explains interior designer Julia Mack, founder of Julia Mack Design.
So if you're looking for better dining room lighting, I think billiard lights are the way to go - and here are 12 of the best of them you can buy now.
12 of the best billiard lights
Some billiard lighting features multiple pendants lined up in a row, while others a sleek, modern LEDs recessed into linear bars. That means there's a style to suit every kind of interior scheme, too, from the most layered maximalist design to something a little more minimal.
Why is billiard lighting trending?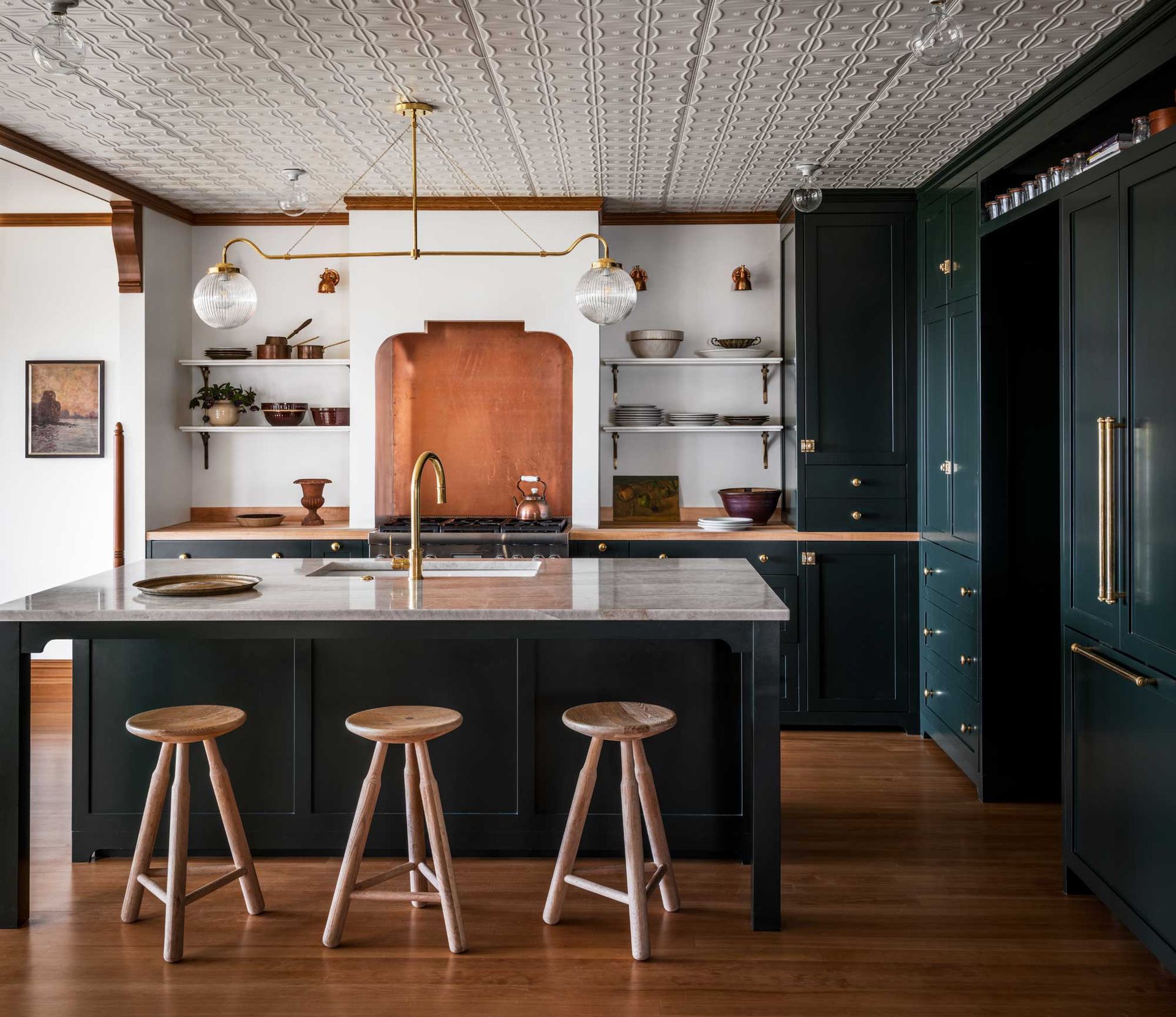 'If you are looking for a new lighting for your dining table, or even above a kitchen island, consider billiard lighting, which is becoming quite a popular design amongst homeowners these days,' says Julia Mack (opens in new tab), founder of Julia Mack Design. 'The linear design incorporates two, three, or even four bulbs distributing light in an understated and contemporary way. Not just for pool tables, these LED pendant lights offer warm, dimmable bulbs and are a distinct advantage over standard, single fixture options.'
But why are they so popular? Not only are they the perfect proportion for a standard rectangular dining table, they ensure that an even, diffused light reaches every seat, meaning none of your guests are left in dark spots. 'The linear design stretches down the length of the dining table ensuring even distribution of light, creating a warm glow and subtle sophistication and elegance to your dining space,' says Julia.
These lights are a great solution, especially for long rectangular tables. 'They provide the opportunity to really spread the light out on the tabletop but if the shade is translucent, then even around the room,' echoes Jennifer Morris (opens in new tab), founder of JMorris Design. 'I would recommend a 60-watt dimmable if it's formal dining; you could go brighter to 75 watts for each light source if the table is your everyday eating and working spot. The dimmable light source will allow you to set the mood for a dinner party or just to bring things down a notch at the end of the day.'
Aditi Sharma Maheshwari is an architecture and design journalist with over 10 years of experience. She's worked at some of the leading media houses in India such as Elle Decor, Houzz and Architectural Digest (Condé Nast). Till recently, she was a freelance writer for publications such as Architectural Digest US, House Beautiful, Stir World, Beautiful Homes India among others. In her spare time, she volunteers at animal shelters and other rescue organizations.