'It was way too plain before' – this genius IKEA hack transforms a KALLAX into rustic, Mediterranean-style shelves
Who knew polystyrene sheets could be used to create rustic shelving nooks that look artisanally crafted?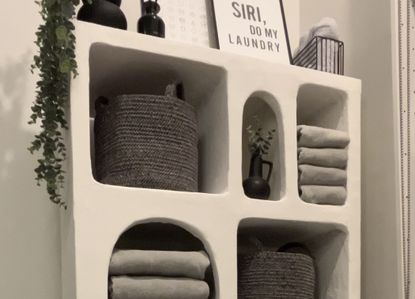 (Image credit: Alice Mompean (@homefluffyhome))
Sometimes, a plain and simple design is all you want from furniture that has function at its heart. Other times, however, you want a little bit of personality and originality instead. That's exactly what this genius IKEA hack achieves, transforming the ordinary and ubiquitous KALLAX unit into rustic, Mediterranean-style shelving that looks artisanally crafted and exclusively high-end.
And it's all down to some nifty DIY by home renovator Alice Mompean. Using some Styrofoam sheets, white tile adhesive, and plenty of patience, she's completely redesigned these iconic shelves into an unrecognizable textured statement that looks like sculptured stone. Here, she explains the steps she took to make her show-stopping IKEA hack.
Before upcycling her KALLAX unit, Alice, who you can find at @homeflufflyhome, had used it as a bathroom shelving idea to house her clean towels, washcloths, and cosmetics. While it served its purpose, it did little in the way of aesthetic contributions, so she decided to put her DIY skills to the test with a resourceful IKEA KALLAX hack.
'I thought the original KALLAX was way too plain,' she explains. 'While useful, IKEA furniture is always very square and symmetrical and everyone has the same, so I wanted something a bit more individual.'
From there, her rustic shelving idea was born. Inspired by the rustic, sun-soaked Mediterranean style, she decided to go for a textured look using arched niches with soft, curved lines. 'The goal was to give roundness to the shelves to make a unique piece of furniture, like the designs you'd see in Greece,' says Alice.
She began by removing the boards that make the square shelving niches to create a less ordered look, cutting them to make narrower gaps along the top row of shelves and larger ones at the bottom. Next, she applied styrofoam sheets to the surface of each shelf to build up the width and create that rougher, textured appearance.
'I then created rounded shapes in polystyrene sheets, which I glued to some niches,' Alice explains. She did this for three separate nooks, diligently cutting new shapes to form small arched alcoves. 'Once dry, I coated the entire piece of furniture with white tile mastic, which I smoothed as much as possible.' This helped to create the rounded edges on the squarer shaped niches, too.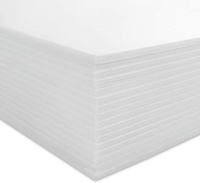 (opens in new tab)
Polystyrene foam boards, Amazon (opens in new tab)
This pack of 16 polystyrene boards gives you plenty of material to work on your DIY idea. Each boards measures 11.7 x 16.5 inches and 3/16 of an inch thick and can easily bit cut into any shape your heart desires without leaving jagged or uneven edges.
After leaving the shelving to dry overnight, Alice then sanded every surface to smooth it out before painting and adding a protective wax to improve the durability of the shelves. The end result is a shelving unit that makes the perfect modern rustic decor for her bathroom.
'All the DIY was very simple, but the main challenge was the sanding and smoothing procedure which took me several days,' she explains. 'If I had to do the project again, I would have smoothed it out a bit more before drying.'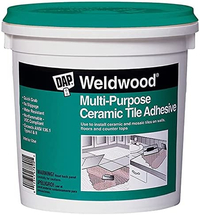 (opens in new tab)
Tile mastic, Amazon (opens in new tab)
This high-strength, latex-based adhesive by DAP, available at Amazon, is traditionally used for installing ceramic and mosaic tile to floors, walls, and countertops, but it also makes for a perfect plastered look for rustic surfaces. The easy-to-spread formula provides excellent water resistance for long-wearing furniture.
If there was ever a lesson on how to make an IKEA KALLAX look more expensive, this would be it. We love how Alice has styled the shelves with soft woven baskets and ceramic black vases, the monochrome scheme adding a more modern look to this rustic piece of furniture.
It's a lot of work, but this IKEA hack certainly pays off. And, most importantly, Alice finally has shelving that fits the vision for her bathroom. 'I'm thrilled with the result,' she says.
Lilith Hudson is the Junior Writer on Livingetc, and an expert at decoding trends and reporting on them as they happen. Writing news articles for our digital platform, she's the go-to person for all the latest micro-trends, interior hacks, and color inspiration that you need in your home. She discovered a love for lifestyle journalism during her BA in English and Philosophy at the University of Nottingham where she spent more time writing for her student magazine than she did studying. Lilith now holds an MA in Magazine Journalism from City, University of London (a degree where she could combine both) and has previously worked at the Saturday Times Magazine, ES Magazine, DJ Mag and The Simple Things Magazine.